TEST COUPLINGS FOR PRESSURE WITH GRAPHICS FOR SMARTPHONE
An absolute preview of the first digital test coupling with pressure reading and graphics for Smartphone, Tablet or PC. The test coupling, consisting in a compact stainless steel body, that have inside a circuit which can continuously read the pressure of the system.
More accurate reading than a normal pressure gauge
Possibility to download an Excel table with pc of all values
Extract a diagram of pressure trend
Zero leakage of oil or fluid during the drain of tube
Compatible with Android Smartphone/Tablet qualified OTG
No special tools are necessary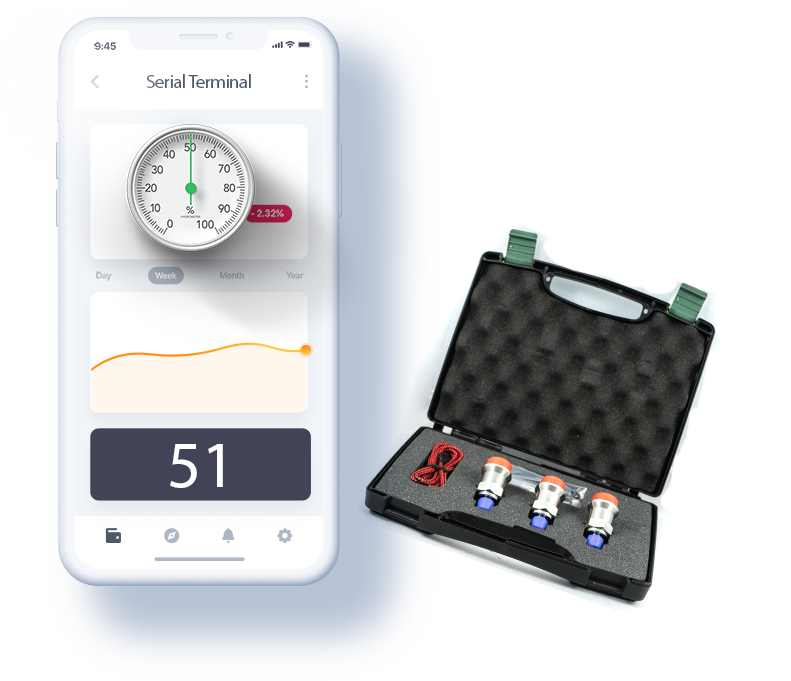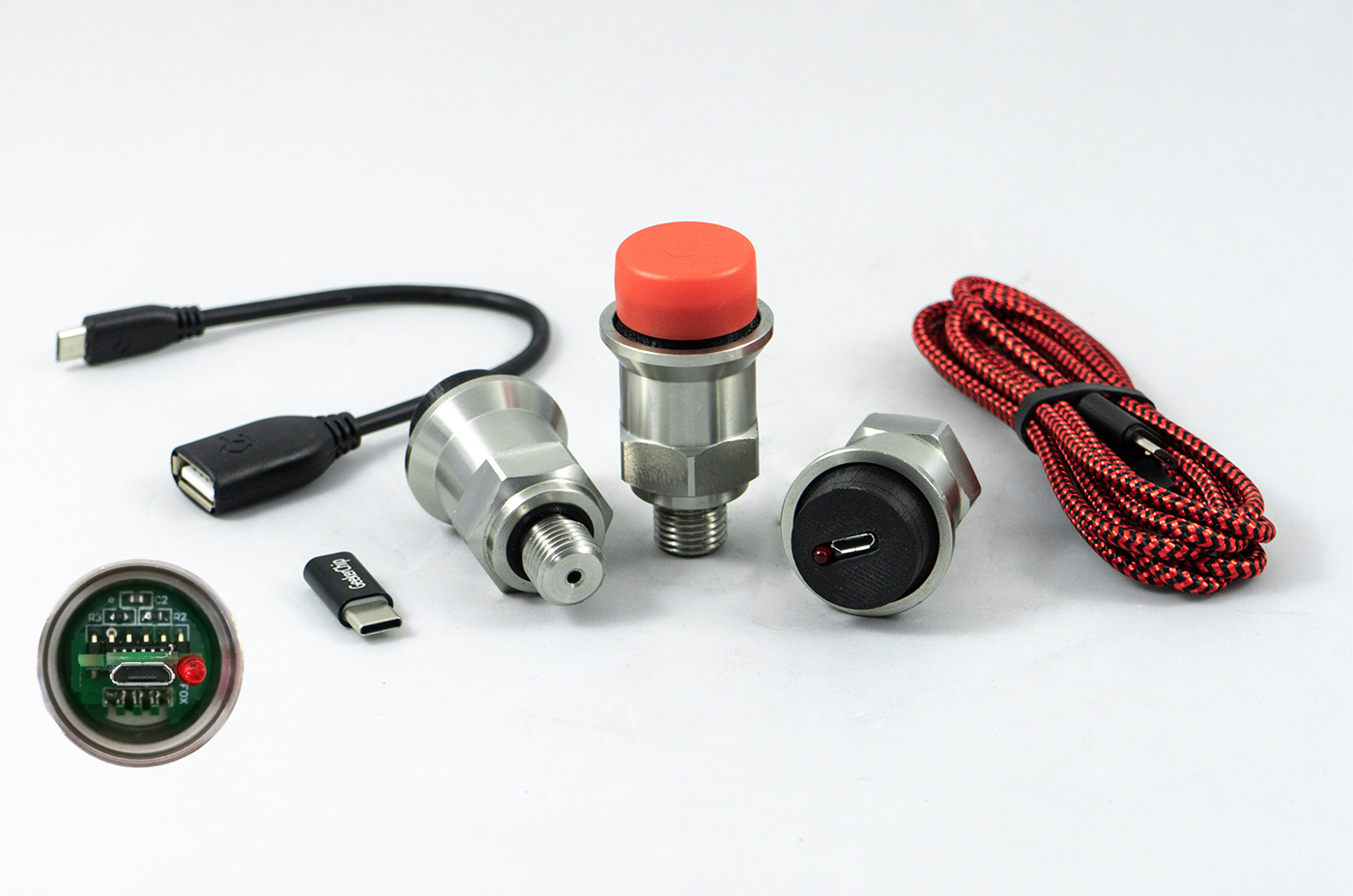 Connect your Smartphone
By connecting your Smartphone using the special cable included, the led will light up (check OTG compatibility of your Smartphone/Tablet) because it is the Smartphone/Tablet that provide a power for the test coupling. Using a simple free application available on our website, you can view the pressure in real time and download through pc the data to an Excel file in order to extract a graphics of the pressure trend.