Atos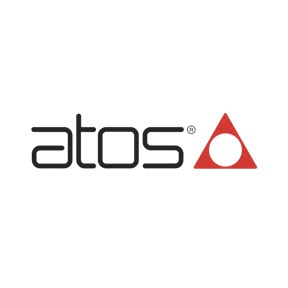 Atos is the Electrohydraulics specialist: a mix of innovation and leading technology, combined with Italian passion and creativity. A private company with 600 professionals and 6 production units.
Atos produces a complete range of electrohydraulic components & systems for industrial and mobile applications. Including conventional & modular valves, proportionals with on-board digital electronics, cylinders & servocylinders, pumps, ex-proof and stainless steel components.
Atos components are conform to international standards ISO, CETOP, DIN, SAE, PED for dimensions, quality and safety requirements. The only worldwide manufacturer offering a full range of proportional and conventional valves designed for functional safety and certified by a notified body.
In more than 80 countries Atos is a reliable partner for its customers, supporting component selection, application start-up and series production.
Hydrapac Italia is proud to be a distributor of ATOS products worldwide.