Hydroven Oleodinamica by Interpump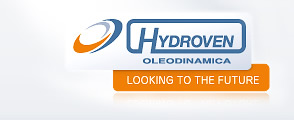 Over twenty-five years experience, the HYDROVEN brand identifies itself with two spheres of operation: Hydroven Hydraulic, Hydroven Systems Division. The Company produce and distribute hydraulic components and complete hydraulic systems all over the world, for the management and automation of machinery employed in very diverse fields.
Hydroven, for its QUALITY MANAGEMENT SYSTEM, has gained UNI EN ISO 9001 Quality Certification by TUV. A quality system based on a real attention to a standard and customized production, controlling from phase component assembly to the final phase of testing.
Hydrapac Italia is proud to be a distributor of HYDROVEN products worldwide.