OLAER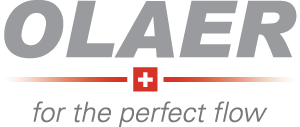 Since its establishment, OLAER (Switzerland) AG has been active in the engineering, sales and maintenance of products and systems for the storage, cooling and filtration of liquids.
In addition to the hydraulic accumulators, heat exchangers and hydraulic filters they have specialised in calculation of pressure surges (water hammer)and the supply of corresponding dampers for drinking and waste water systems.
OLAER offer customers all their engineering knowledge to cope with their needs for hydraulic installations and supply them with custom designed installations.
Hydrapac Italia is proud to be a distributor of OLAER products worldwide.