SAI Hydraulic Motors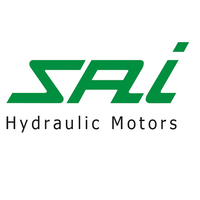 Sai is a leading company in the design and production technology of crankshaft radial piston hydraulic motors.SAI's range of products includes radial piston hydraulic motors for a wide variety of engine displacements, as well as valves, brakes, gearboxes and electronic controls connected to motors for the construction of drive units.
Unique technology in the field of transforming hydraulic power into mechanical power, based on crankshaft structures and swivelling cylinders which offer unbeatable efficiency and controllability.
Hydrapac Italia is proud to be a distributor of SAI products.