Christmas Holidays
We will be closed for Christmas holidays from December 23rd to January 6th included.
TUBOMATIC V300I ES / TUBV340IES - TUBV300IES
The crimping machine Tubomatic V340I ES and V300I ES are ideal for crimping industrial hoses up to 10" with big anges.
Main Features
ES4 Siemens PLC control with 7'' color touch-screen display;
self lubricating moving components;
silent pump;
particularly narrow crimping head to crimp hose ends with large flanges or 90° fittings;
back limit switch;
hydraulic power pack included;
mobile control board.
Product specifications could be modified without prior notice.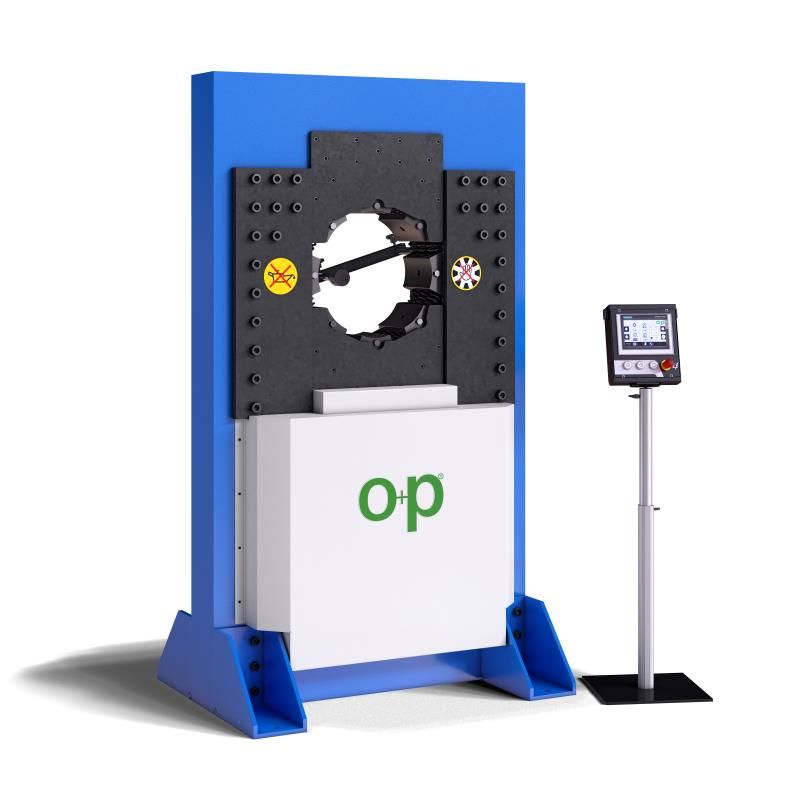 ---
| | |
| --- | --- |
| CRIMPING FORCE | 660 TON (725 US TONS) |
| 6 SPIRALS 2 PIECES | 3'' |
| INDUSTRIAL HOSE | 10'' |
| MAX Diam. | 350 mm* (13.780'') |
| DIE OPENING | Ø + 155 mm (Ø + 6.102'') |
| STANDARD VOLTAGE | 375V-420V 50HZ 3PH |
| CLOSING SPEED | 9 mm/sec (0.354''/sec) |
| CRIMPING SPEED | 1 mm/sec (0.039''/sec) |
| OPENING SPEED | 44 mm/sec (1.732''/sec |
| MOTOR POWER | 11 Kw (15 Hp) A=20,76 |
| DIMENSIONS L x W x H | 1530x1065x2550 mm (62.480''x 41.929''x 104.004'') |
| WEIGHT WITHOUT OIL | 7000 Kg (15432 Lbs) |
| OIL | 300 lt |
| HYDRAULIC POWER PACK SEPARATED FROM THE MACHINE | incl. |
| HYDRAULIC POWER PACK DIMENSIONS L x W x H | 1246x670x1270 mm (49.055''x 26.378''x 50'') |
| BACK LIMIT SWITCH | incl. |
| ELECTRONIC CONTROL WITH TOUCH SCREEN | incl. |
| PROTRACTOR FOR ORIENTATION FITTINGS | incl. |
| SETTABLE MAINTENANCE COUNTER FOR PERIODIC SERVICE | incl. |
| PRESSURE CONTROL SYSTEM | OPTIONAL |
| SPEED CONTROL SYSTEM | OPTIONAL |
| BARCODE | OPTIONAL |
| WEBCAM | OPTIONAL |
| FRONT AND REAR PROTECTION NET WITH ACTIVATION LIMIT SWITCH | OPTIONAL |
| CONNECTION FROM ES4 TO PC | OPTIONAL |
| MARKING DIES | OPTIONAL |
| SPECIAL DIES | OPTIONAL |
| SPECIAL VOLTAGE | OPTIONAL |
| QUALITY CHECK | OPTIONAL |
| DISPENSER + QUICK CHANGE | OPTIONAL |
| MULTISTEP | OPTIONAL |
| ELECTRIC PEDAL | OPTIONAL |
| CRIMPING SPEED | OPTIONAL |
| TOOL-HOLDER SUPPORT | OPTIONAL |