Christmas Holidays
We will be closed for Christmas holidays from December 23rd to January 6th included.
FFC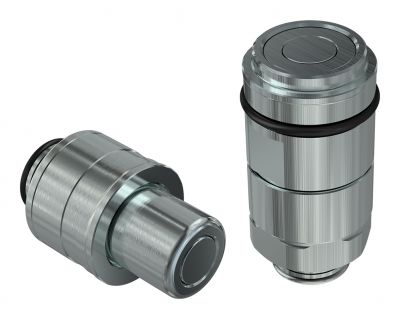 Applications
Flat face cartridge coupling, stainless steel
Self-aligning flat face couplings for multiconnections. Misalignments up to ± 0.5 mm and ± 1° (angular) are automatically compensated during the connection. Stainless steel components (AISI 316) with Viton seals. Faster proprietary profile.
Items
| Size (mm) | PartNumber | Thread | D1 | L1 |
| --- | --- | --- | --- | --- |
| 6,3 | FFC14 F 2V | | 19 | 44.8 |
| 10 | FFC38 F 2V | | 23.9 | 49.3 |
| 12,5 | FFC12 F 2V | | 31.3 | 70.8 |
| Size (mm) | PartNumber | Thread | D1 | D3 | L1 |
| --- | --- | --- | --- | --- | --- |
| 6,3 | FFC14 M 2V | | 19.6 | 12.1 | 36 |
| 10 | FFC38 M 2V | | 24.5 | 16.1 | 40.5 |
| 12,5 | FFC12 M 2V | | 32.5 | 19.7 | 56 |